"Glory to Allah,
Who created in pairs all things that the earth produces,as well as their own(human)kind and(other)things of which they have no knowledge."(Quran 36:36)
The great Muslim scholar Ibn al-Qayyim stated in his most excellent book, "The Prophetic Medicine" (contained in Zaad al-Ma'aad, 4/201, Mu'assisat ur-Risaalah):
He (the Prophet, sallallaahu alayhi wa sallam) used to eat from the fruit of his land when it was in season and did not refrain from it. This too is from amongst the greatest means of preserving health. For Allaah, the Sublime, in His wisdom, created for every land such (varieties) of fruit that provide benefit for its local inhabitants when it is in season. Thus, consuming it is from the causes of their health and well-being, and it makes unnecessary the use of many medicines. Rarely does one refrain from eating the fruit of his land fearing sickness except that he is the most sick of people bodily, and the furthest of them from bodily health and strength.

And the moisture that is contained in the fruit will be cooked by the heat of the season and earth, and by the heat of the stomach which will repel any harm it may have. This is so long as

he does not eat it in excess, nor overload the [bodily] constitution with more than it can bear, nor corrupt other food by it by consuming it while that food is still undigested, nor corrupt the fruit by drinking water over it, or eating food immediately after it

. For colic often results from that. Whoever eats from the fruit that is in season, in the desirable amount, in the desirable manner will find it a most beneficial medicine.
From this great statement of this great Scholar, we can see that:
Local fruit, in season is a means of great nourishment, strength, health and well-being.
When consumed, it does away with the need for medicine and treatment, as it as a means to sound health.
It should be eaten in moderate amounts.
It should not be eaten whilst food is still being digested.
Food should not be eaten immediately after it.
And water should not be drunk over it.
Ibn al-Qayyim (may Allaah have mercy on him) said: The one who eats something takes on something of its characteristics in his attitude and actions. Just as there is wisdom in what Allah has created, there is also wisdom in what He has prescribed and commanded (sharee'ah). He has forbidden His slaves to eat unclean things because if they consume them, these things will become a part of them and they will be what they eat. When a person eats, he resembles what he eats, and what he eats becomes essentially a part of him
.
— At-Tibyaan fi Aqsaam alQur'an, 1/236
Have you ever noticed the striking similarity between a slice of a carrot and a human eye? If you take a closer look at the sliced carrot, you may even be able to see radiating lines pattern that is similar to the parts of the eye, namely, pupil and iris. Studies have proved that carrots are indeed good for health as they contain lots of vitamins, anti-oxidants, beta-carotene, etc. It is the beta-carotene in carrots that helps in reducing the risk of cataracts, which is a more common problem related to eyes.
TOMATO & HEART:




A Tomato has four chambers and is red. The heart is red and has four chambers. All of the research shows tomatoes are indeed pure heart and blood food.

Slice a tomato and you can see there are four chambers in it; don't they resemble the four chambers of our heart? The four chambers of tomato are red and so are the four chambers of heart. Lycopene is a substance that helps in reducing the risk of heart diseases and interestingly, tomato is rich in lycopene.
GRAPES & LUNGS:




Grapes and our lungs have a striking similarity in the way they look. Grapes are clustered together and so are our lungs. There are various branches in our lungs and each of these lungs ends up with some small and tiny branches of tissue. This tiny branch helps to pass oxygen to the blood stream from our lungs and is called as alveoli. If you are prone to asthma that arises out of some allergy, you might have to take
food items
that contain proanthocyanidin and grapes is a good source of this chemical.
Grapes hang in a cluster that has the shape of the heart. Each grape looks like a blood cell and all of the research today shows that grapes are also profound heart and blood vitalizing food .
A Walnut looks like a little brain, a left and right hemisphere, upper cerebrums and lower cerebellums. Even the wrinkles or folds are on the nut just like the neo-cortex. We now know that walnuts help develop over 3 dozen neuron-transmitters for brain function.
I've always wondered by the look of walnut as they have lots of folds as well as wrinkles and wanted to explore. I have now found out that walnuts and human brain looks very similar. If you take a closer look at walnuts, you can see that it looks very similar to brain with left and right hemisphere, lower cerebellum and upper cerebrum. Walnuts are rich in omega-3 fatty acids, which is essential for the proper functioning of brain.
MUSHROOM & EAR:


Take a mushroom and slice it…what do you see now? Yes…mushroom slice resembles your ear. I think you must have guessed by now that eating mushrooms is good for ears. We generally get Vitamin D from sunlight. There are only very few foods that gives Vitamin D to us and mushroom is one among them. This helps in improving your hearing capability and also strengthens the bones in the ears.
KIDNEY BEAN & KIDNEY:
Kidney Beans actually heal and help maintain kidney function and yes, they look exactly like the human kidneys .

If you take a close look at the red

kidney bean,

you can find the similarity it has with the human kidney. Kidney beans help in proper functioning of the kidney. Kidney beans are rich in

fiber

content and thereby help in maintaining blood sugar levels.
CELERY & BONES:
Celery and rhubarb looks very similar to bones in the human body. Sodium is very much essential for our body. If we don't consume food items that have sodium, our body takes the necessary sodium from the bones.When this happens, our bones become weak. According to recent studies, it is proved that "Bones are 23% sodium and food items such as celery and rhubarb also contains 23% sodium." Oh…what an excellent coincidence.


Celery, Bok Choy, Rhubarb and more look just like bones. These foods specifically target bone strength. Bones are 23% sodium and these foods are 23% sodium. If you don't have enough sodium in your diet the body pulls it from the bones, making them weak. These foods replenish the skeletal needs of the body.
AVOCADOS & UTERUS:
Eggplant, Avocadoes and Pears target the health and function of the womb and cervix of the female - they look just like these organs. Today's research shows that when a woman eats 1 avocado a week, it balances hormones, sheds unwanted birth weight and prevents cervical cancers. And how profound is this? .... It takes exactly 9 months to grow an avocado from blossom to ripened fruit. There are over 14,000 photolytic chemical constituents of nutrition in each one of these foods (modern science has only studied and named about 141 of them).
BEANS, FIG & SPERMS:
Yet another food item resembling human body part; yes, it is the bean sprouts. They resemble male sperms. A study was conducted at Cleveland Clinic in Ohio on the requirements to make a healthy sperm. It was found that to make healthy sperm, one would require Vitamin C as well as anti-oxidants in order to protect them from getting damaged. By eating half-a-cup of bean sprouts, one would get 16% of Vitamin C.
Figs are full of seeds and hang in twos when they grow.
Figs increase the motility of male sperm and increase the numbers of Sperm cells to overcome male sterility.
CITRUS FRUITS & MAMMARY GLANDS:
Grapefruits, Oranges, and other Citrus fruits look just like the mammary glands of the female and actually assist the health of the breasts and the movement of lymph in and out of the breasts .
ONION & BODY CELL: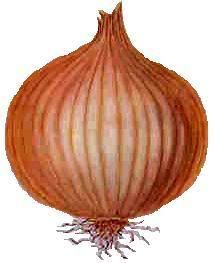 Onions look like body cells. Today's research shows that onions help clear waste materials from all of the body cells They even produce tears which wash the epithelial layers of the eyes.
SWEET POTATOES & PANCREAS
:
Sweet Potatoes look like the pancreas and actually balance the glycemic index of diabetics
.
OLIVES & OVARIES:
Olives assist the health and function of the ovaries.
Olive/olive oil has been known to be beneficial for people suffering from the following ailments:
Asthma

Osteoarthritis

Rheumatoid Arthritis

Arteriosclerosis

Stomach Problems

Constipation

Diabetes
Olive oils is a fat that has about 120 calories per tablespoon. However, it's a good fat that helps to lower heart disease increase longevity. That's the difference between eating good fat vs. the bad.
Olive oil is good for your digestive system because it almost acts as a mild laxative. It's good for treating ulcers and gastritis. It's also good for people with chronic heart disease.
Did you know that the amount of oleic acid found in olive oil is about the same as that found in a mother's milk and is one of the best growth supplement for baby.
By

HALAL

FOUNDATION
(Islamic Food and Nutrition Council of America)
Glossary:
Halal

:

Halal

is a Quranic term which means allowed or lawful.

Halal

foods and drinks are permitted for consumption by Allah-the Supreme Law Giver. Eating

Halal

is obligatory on every Muslim.
Haram

:

Haram

is a Quranic term which means prohibited or unlawful.

Haram

foods and drinks are absolutely prohibited by Allah. Eating

Haram

is forbidden for every Muslim.
Mushbooh

:

Mushbooh

is an Arabic term which means suspected. If one does not know the

Halal

or Harm status of a particular food or drink, such a food or drink is doubtful. A practicing Muslims prevents himself from consuming doubtful things.
Prophet(s) Muhammad is reported to have said:
"

Halal

is clear and

Haram

is clear; in between these two are certain things that are suspected. Many people may not know whether those items are

Halal

or

Haram

. Whosoever leaves them, he is innocent towards his religion and his conscience. He is, therefore, safe. Anyone who gets involved in any of these suspected items, he may fall into the unlawful and the prohibited. This case is similar to the one who wished to raise his animals too close to a restricted area, so that the animals may step into that area. Indeed for every landlord there is a restricted area. Indeed the restriction of Allah are the

Haram

." (Sahih Bukhari & Sahih Muslim)
| | |
| --- | --- |
| Ingredient | Status |
| Acetic Acid | Halal |
| Alcohol | Haram |
| Ammonium Sulfate | Halal |
| Ammonium Chloride | Halal |
| Animal Fat | Haram |
| Animal Shortening | Haram |
| Ascorbic Acid | Halal |
| Aspartame | Halal |
| Bacon (Pork) | Haram |
| Benzoate/Benzoic Acid | Halal |
| BHA | Halal |
| BHT | Halal |
| Calcium Carbonate | Halal |
| Calcium Sulfate | Halal |
| Carrageenan | Halal |
| Cholesterol | Mushbooh |
| Citric Acid | Halal |
| Cocoa Butter | Halal |
| Collagen (Pork) | Haram |
| Corn Meal / Corn Starch | Halal |
| Corn Syrup | Halal |
| Dextrin / Dextrose | Halal |
| Dicalcium Phosphate | Halal |
| Diglyceride | Mushbooh |
| Diglyceride (plant) | Halal |
| EDTA | Halal |
| Enzyme | Mushbooh |
| Ergocalciferol | Halal |
| Ergosterol | Halal |
| Ethoxylated Mono-/Di Glyceride | Mushbooh |
| Fatty Acid | Mushbooh |
| Ferrous Sulfate | Halal |
| Fructose | Halal |
| Fungal Protease Enzyme | Halal |
| Gelatin / Kosher Gelatin | Haram |
| Glucose | Halal |
| Glyceride | Mushbooh |
| Glycerol / Glycerin | Mushbooh |
| Glycerol Stearate | Mushbooh |
| Glycogen | Mushbooh |
| Gum Acacia | Halal |
| Hormones | Mushbooh |
| Hydrogenated Oil | Halal |
| Hydrolyzed Animal Protein | Mushbooh |
| Hydrolyzed Vegetable Protein | Halal |
| Lard | Haram |
| Leavenings | Halal |
| Lecithin (commercial) | Halal |
| Malt | Halal |
| Malto Dextrin | Halal |
| Molases | Halal |
| Monocalcium Phosphate | Halal |
| Mono Saccharides | Halal |
| Monoglycerides | Mushbooh |
| MSG (Monosodium Glutamate) | Halal |
| Nitrates / Nitrites | Halal |
| Nonfat Dry Milk | Halal |
| Oxalic Acid | Halal |
| PABA | Halal |
| Vegetable Oil | Halal |
| Partially Hydrogenated Vegetable Oil | Halal |
| Pectic Materials | Halal |
| Pectin | Halal |
| Pepsin | Mushbooh |
| Phospholipid | Mushbooh |
| Phosphoric Acid | Halal |
| Pork | Haram |
| Potassium Benzoate | Halal |
| Potassium Bromate | Halal |
| Potassium Citrate | Halal |
| Propionate | Halal |
| Propionic Acid | Halal |
| Renin / Rennet | Mushbooh |
| Saccharine | Halal |
| Salt | Halal |
| Shortening | Mushbooh |
| Soy Protein | Halal |
| Soybean Oil | Halal |
| Sucrose | Halal |
| Tapioca | Halal |
| Tricalcium Phosphate | Halal |
| Vinegar | Halal |
| Whey | Mushbooh |
| Yeast | Halal |


Absolutely the best chart I have seen in years.
| | | | | | |
| --- | --- | --- | --- | --- | --- |
| | | | | | |
| | | | | Shields against Alzheimer's | |
| | | | | | Guards against liver disease |
| | | | | | |
| | | | | | |
| | | | | | |
| | | | | | |
| | | | | | |
| | | | | | |
| | | | | | |
| | | | | | |
| | | | | | |
| | Protects against Prostate Cancer | | | | Guards against heart disease |
| | | | | | Shields against Alzheimer's |
| | | | | | |
| | | | | | |
| | | | | | |
| | | | | | |
| | | | | | |
| | | | | | |
| | Protects against heart attacks | | | | |
| | | | | | |
| | | | | | |
| | | | | | |
| | | | | | |
| | | | | | |
| | | | | | Shields against Alzheimer's |
| | | | | | |
| | | | | | |
| | | | | | |
| | Reduce risk of heart attack | | | | |
| | | | | | |
| | | | | | |
| | Protects against heart disease | | | | |
| | | | | | |
| | | | | | Protects against heart disease |
| | | | | | |
| | | | | | |
| | | | | | |
| | | | | | |
| | | | | | Protects against heart disease |
| | | | | | |
| | | | | | |
| | | | | | |
| | | | | | |
| | | | | | |
Nutrients and Food Powers Chart
| | | |
| --- | --- | --- |
| Food Type | Nutrients Present | Powers |
| cereal and millet | major carbohydrate source; also provides fat | energy giving |
| pulse, lentil and legume | major protein source; also provides fat and carbohydrate | body building |
| milk and its products | major protein source; also provides fat and carbohydrate | body building, energy giving |
| nut and oilseed | major fat source; also provides protein | energy storing, body building |
| fat and oil | major fat source | energy storing |
| vegetables | major source of vitamins and minerals | protective & regulatory |
| fruits | major source of vitamins and minerals | protective & regulatory |
| herbs, condiments and spices | Phytochemicals | |
| meat, poultry and seafood | major protein source; also provides a significant amount of fat | body building, energy storing |